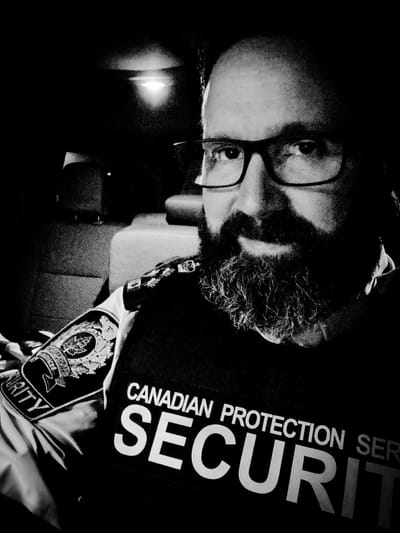 With a long spanning security career Ron Hazell is our President and Chief of Services of Canadian Protection Services.
With over 30 years of security experience in the security industry as well as direct hands on leadership, Ron is known for his high level of customer service.
Ron has implemented several K9 teams, and is a Master Trainer of Scent Tracking as well as aggression and obedience.
Ron believes strongly in ongoing training and has obtained several certifications. He holds instructor certification in PPT, expandable baton, use of force, handcuffing as well as non-violent crisis intervention.
Unlike a lot of security executives Ron actually holds a security license and has a uniform.
Believing strongly in the philosophy of should to shoulder; Ron still works in the field. Canadian Protecition has been in business for many successful years and Ron is very proud to be part of such a reputable security company.